Segway Ninebot G30 Max 
Experts review of the G30 adult powered scooter
In this guide, learn all you need to know about the Ninebot G30 Max by Segway; a well-known electric scooter brand offering a range of models including the Ninebot ES1, ES2, E22E and the Max G30.
Check out the kick scooters strengths and weaknesses and find out if this latest e-scooter is worth a look.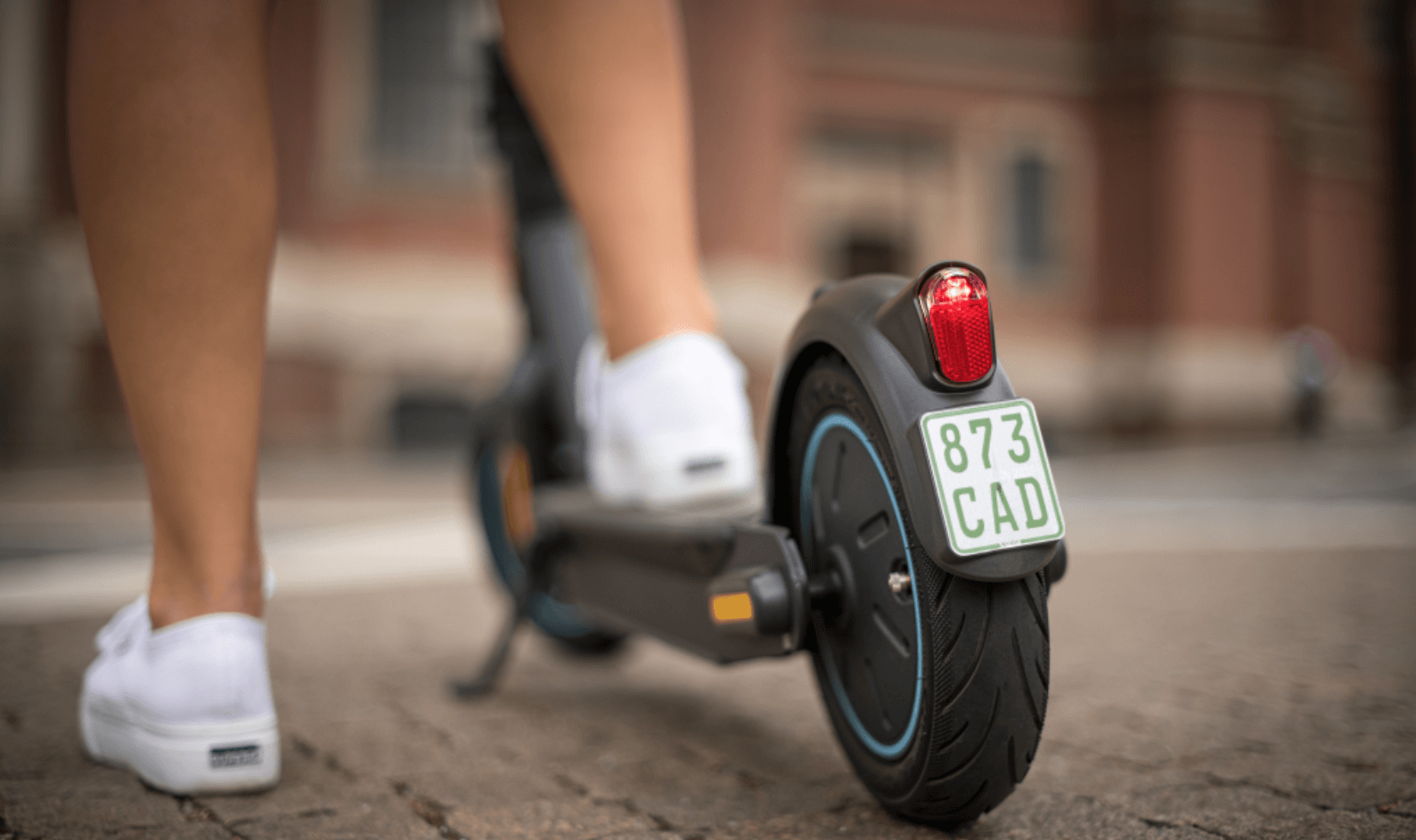 Range Per Charge:
40-60 Km
Charging Time
Approx. 6hr
Market
Adults and some teenagers
Service
Service Network All Over The World
Specification
116*47.2*121 cm
Origin
Bedford, Hampshire and China
Segway offers a 'little brother' by the name of Ninebot ES2 – it's a little easier to handle and a couple of hundred pounds cheaper.
Where is this scooter available to buy?
The Ninebot Segway Max electric scooter is readily available through multiple online retailers, including Amazon, Pure Electric and the official Segway Online Store.
Note – Pure Electric offers a handy finance package for those that preferring to pay in a few instalments.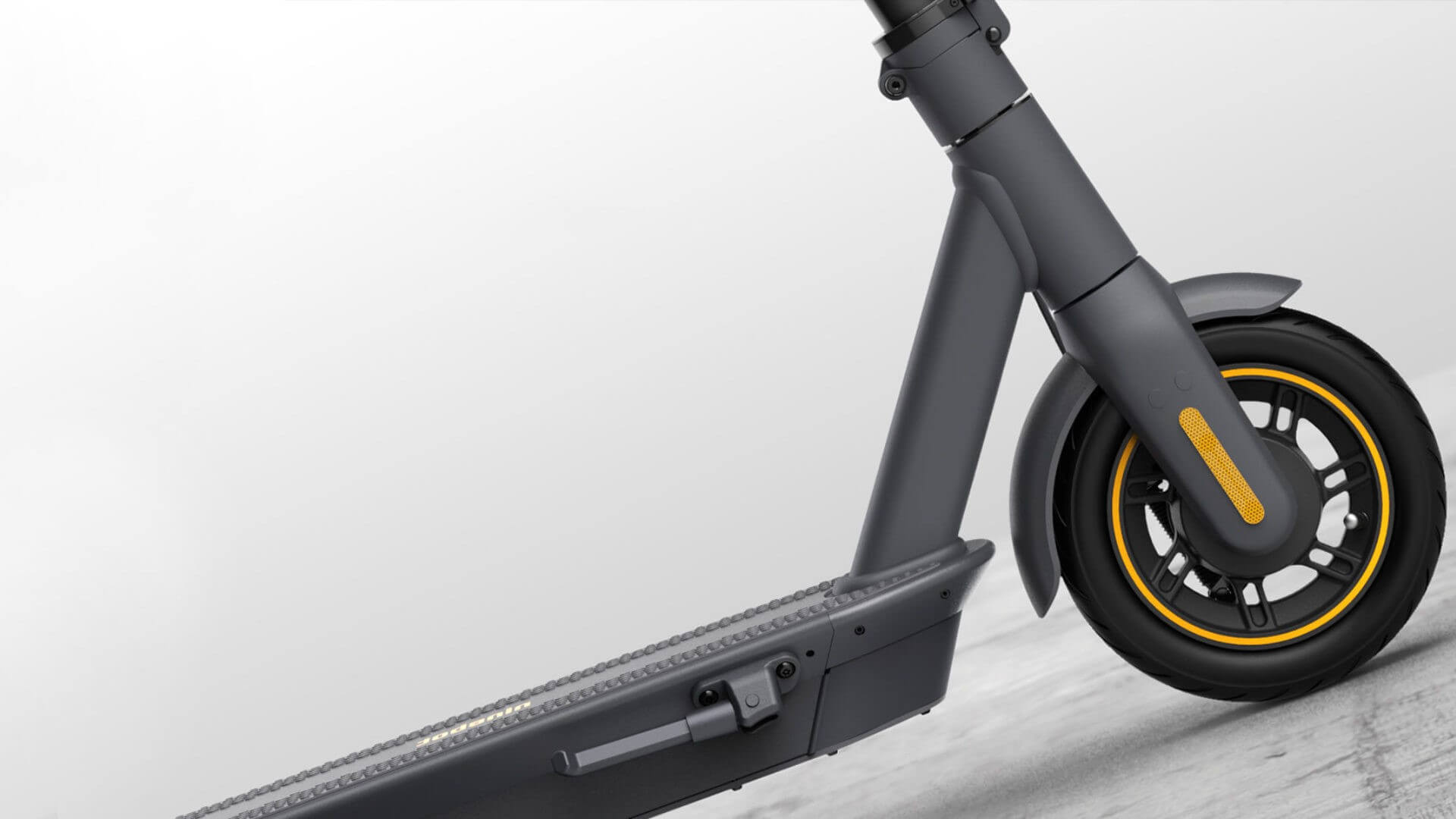 Overall, we like Segways Ninebot G30 Max. It does well on most inclines which was a little surprising for an electric motor of its size. It also looks pretty cool and has its own in-built charging unit (a rare feature for a scooter in this price range).
A lack of suspension is its main downfall but this is only an issue if you intend on riding a range of surfaces.
+ FOR
The Segway Ninebot Max is currently one of the highest rated electric scooters on Amazon
It can safely accommodate heavier riders and/ or 2 people
The

built-in

power adaptor makes charging easy
Prices range for the G30. Currently listed on Amazon for a little over £700, delivered.
– AGAINST
It lacks suspension
Portability can be an issue, largely due to its sturdy size and the fact that the handlebar can't be folded down. This also makes it more difficult to store
While the LED lights are great, they may not offer quite enough visibility at night
Pure Electric are a great UK provider with good after-sales service.
How much is it to buy?
You can purchase a Segway Max for anywhere just under £700 to slightly more £800, depending on where you decide to buy and what deals they are currently offering.
With the cost of an electric scooter ranging from around £300 to £1000, that puts the price more toward the higher end. Of course, you must remember that you get what you pay for.
What are the specifications and design features?
G30 Max has a design that is similar to most higher-end electric scooters, though a bit more modern, thanks to the built-in LED front lights and rear LED brake light.
Black 10-inch pneumatic tyres with a brownish trim complement the dark matte grey paint. According to numerous current owners, the scooter "turns heads."
The Max also has a widened platform with a rubber grip and measures 20 inches by 7 inches, allowing it to accommodate two people at a time.
Finally, the 10-inch pneumatic tyres add to its appealing design.
At the same time, the self-healing air filled-tyres can withstand punctures and reduce tyre deflation. The tyres also perform really well on wet roads, which is great because the scooter has an IPX5 water-resistance rating, meaning it can handle splashes, but not complete submersions.
The handlebars and everything that adorns them, including the display, brake lever, grips, and accelerator all have a high-quality look and feel.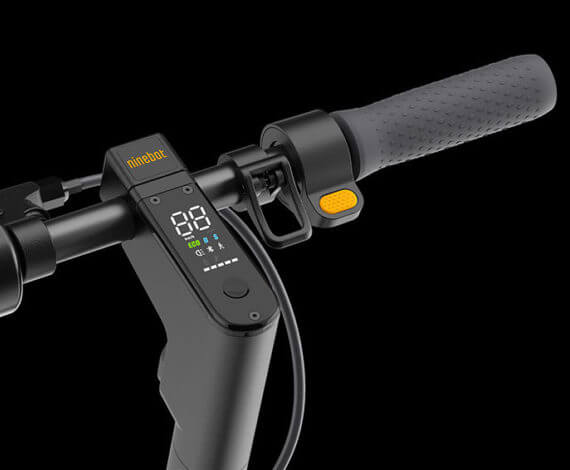 Unique coloured display panel also displays Bluetooth connectivity, power levels, maintenance signals, and more.
How good is the battery and range?
Powered by a 350-watt e-motor, the Ninebot Max can travel as far as 64 km (40 miles) on a single charge, which is certainly impressive.
It is equipped with a Smart Battery Management System Smart (BMS). The 551 Wh lithium batteries have additional protective measures in place, such as short circuit and over-current protection and temperature protection, to extend their lifetime and increase their safety.
Charging is simple, thanks to the built-in charger. The small power cord eliminates the need to carry around a charging adaptor. The scooter can be fully charged in just 6 hours.
Visit Amazon.co.uk to see all buying and delivery options.
But we recommend PureElectric for time to pay and decent customer service.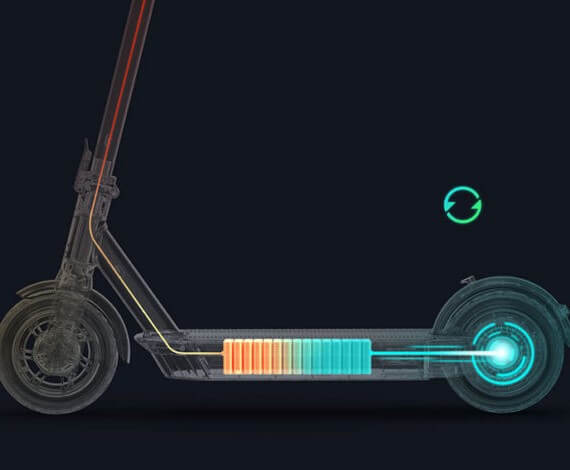 Few scooters travel as far as the G30 Max
64 Km or 40 miles
Is the scooter easy to pick up, carry around and store safely? 
The Ninebot Max weighs in at 19.1 kg, making it one of the heavier scooters on the market.
It also has a length of 116 cm (45.9 in.), width of 47.2 cm (18.6 in.), and a height of 121 cm (47.4 in.).
With one move and just 3 seconds, you can fold it up, reducing its height to 53.3 cm (21 in.). In other words, it is not necessarily the most portable, which may make it less desirable for everyday use.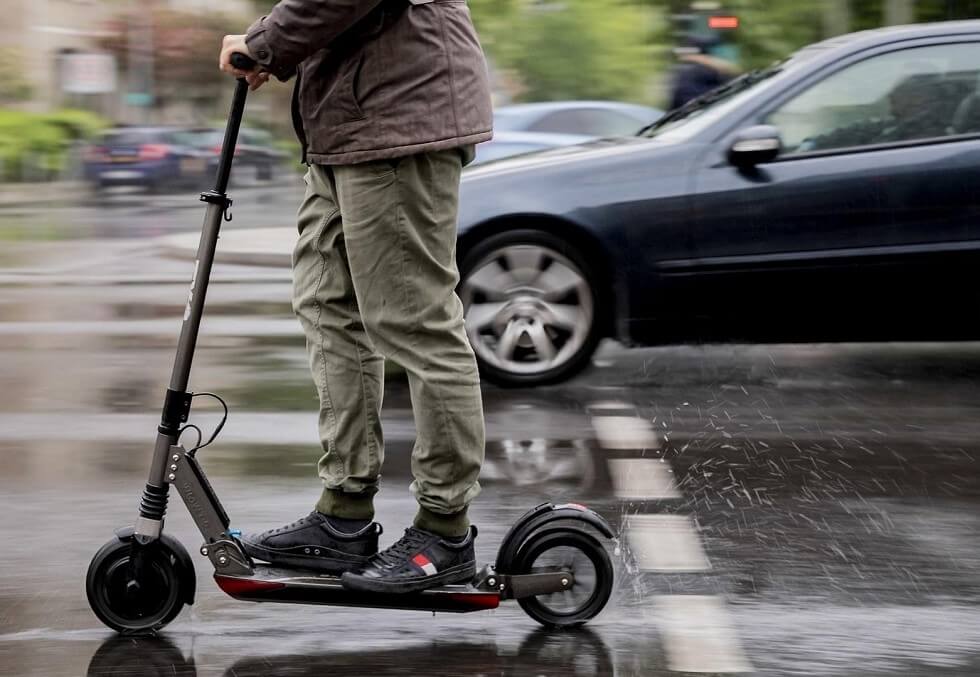 How about ride and enjoyment? Is it comfortable and fun?
The Ninebot G30 Max has three riding modes:
Eco
Standard
Sports, which you can easily change by double clicking the power button, which is conveniently located on the LED dashboard.
Eco mode offers lower power, but greater endurance and is ideal for beginners.
Standard mode provides mid-range power, speed, and endurance.
Sports allows for the highest power and speed (up to 18.6 mph) but has minimal endurance.
Its speed tops out at 19 mph and is known for a better hill climbing ability than comparable electric scooters. That's crucial for most adults as an under-performing scooter will disappoint and you'll soon be looking for an upgrade.
Despite the Ninebot Max scooters lack of suspension, it offers a very smooth ride, largely due to the tyres and its overall sturdiness.
What is Scooters Electrics final verdict? Should I buy?
If you're looking for a sturdy, powerful scooter with a sporty look, the Segway Ninebot Max electric scooter is certainly worth considering, especially if cost isn't really an issue. Thanks to its powerful motor that makes it easier to get up steep inclines and its wide platform for standing, it's ideal for heavier riders (up to 220 lbs.).
It has a terrific range that should easily accommodate most users' needs and there's the very convenient charging cord, which makes it easy to plug it in for a charge almost anywhere you go.
Perhaps, it's only drawback is the Segway Ninebot Max's large frame, which drastically decreases its portability and makes it more difficult to store, especially in small spaces.
If you don't mind the size, check it now on Amazon.co.uk or the extended range offered by PureElectric.