ELECTRIC SCOOTERS FOR ADULTS (and kids)
Adult riders guide to battery powered escooters
Check out the best scooter brands including Xiaomi, Pure, Segway and Inokim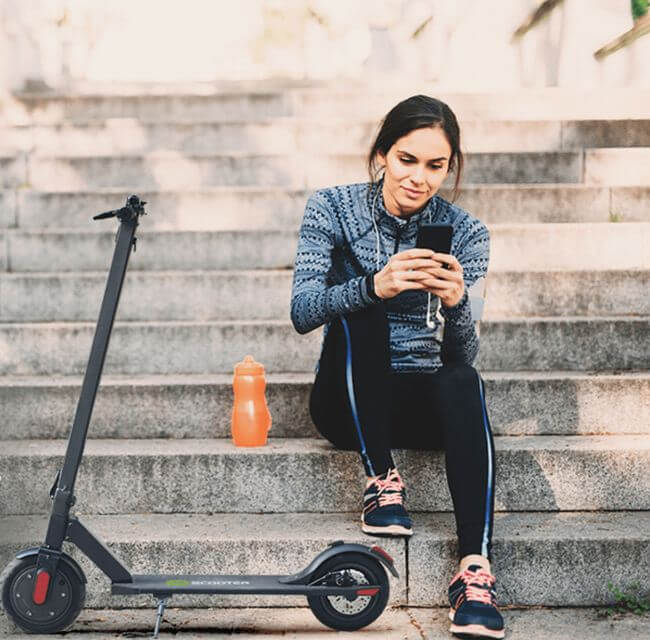 Calling ALL adrenalin junkies!
All new 2021 electric scooter buyers guide. By now, I'm guessing your are ready to transform how you get around?
Adult electric kick scooters offer a speedy, zero emissions fun route to getting around. Trust me, once you ride on an electric scooter that meets your needs, you'll love riding.
We've reviewed our top 6 selling adult electric scooters, gone hammer and tongs into technical details and compiled a simple to understand guide that will have you ready to buy. 
Finding a machine that meets your personal needs is key to getting the most from your ride experience.
I'm talking MAX SPEED, POWER and RANGE.
Let's dig in and uncover the e-scooter that's the perfect fit for you.
Head to Pure Electric and check the latest prices and finance options.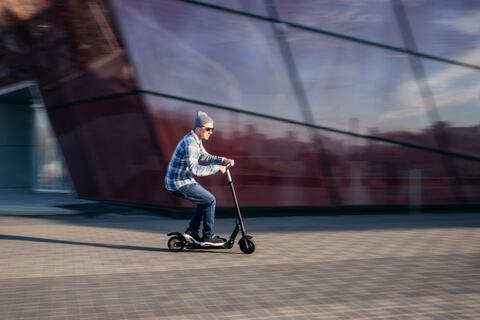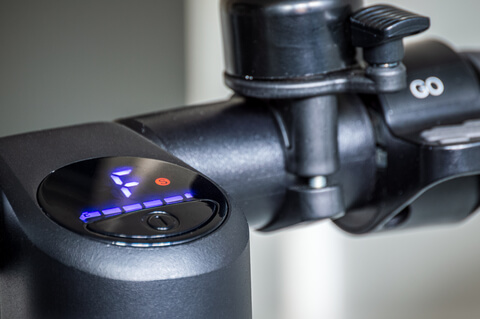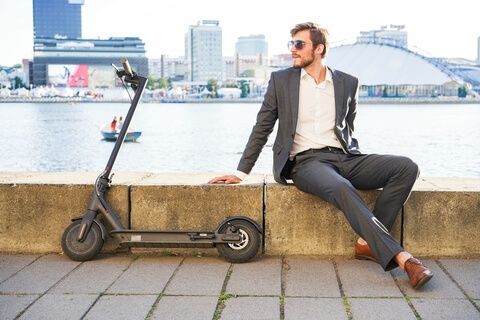 Kick scooter guide for adult (and kids) electric scooters
Go here if you need the best kids electric scooter (based on age and self-confidence).
How to find the best UK e- kick scooter for your needs
The electrical scooter industry is in boom as the UK government aim toward legislation allowing electric scooter use on roads and public highways. 
'Green restart of local transport' initiative is a national response to the COVID-19 epidemic, designed to reduce the use of public transport.
E-scooters are a clean and quick way to travel around local areas, including commutes and other leisure activities.
Scooters Electric offers a range of reviews on leading e-scooter brands, both adult and child. Articles look at a variety of criterion including price, speed, reliability, battery life, suspension system, brake system and maintenance costs.
Things to consider before you buy
Choose an e-scooter that over-delivers NOT under-performs
How much do you want to spend?
How far will you scoot in one trip?
How quickly do you want to kick scoot?
Will you be scooting up hills/inclines?
Your electric scooter should get you to your destination and back again, each time you use it.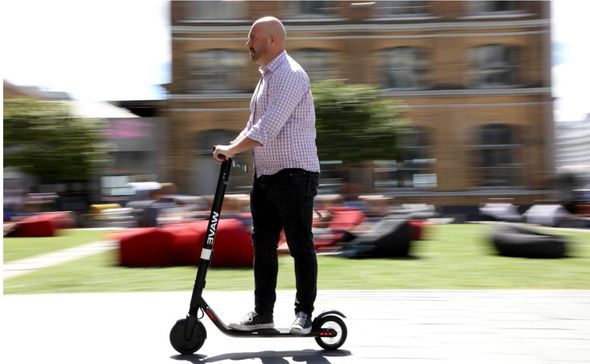 What's the best electric scooter for adults on offer in the UK, reviewed by max speed, power, range, reliability & price?
Range: Around 35 miles
Motor: 350 watt
Top speed: 19 mph
Charge time: 6 hours
Price: Around £750
Check our review of the Ninebot Segway G30 Max
The Segway Max is one of our top rated machines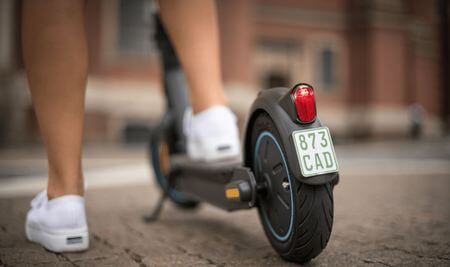 Motor: 300 watt
Top speed: 15 mph
Charge time: 8/10 hours
Price: Around £500
Range: Around 16 miles
Motor: 300 watt
Top speed: 15.5 mph
Charge time: 3.5 hours
Price: Around £450
Range: Around 23 miles
Motor: 350 watt
Top speed: 15 mph
Charge time: 4.5 hours
Price: Around £600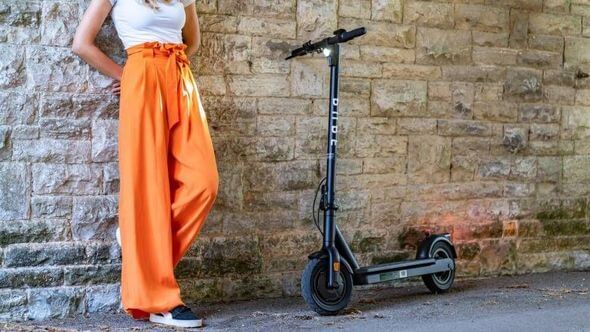 Range: Around 28 miles
Motor: 450 watt
Top speed: 19 mph
Charge time: 6.5 hours
Price: Around £1,200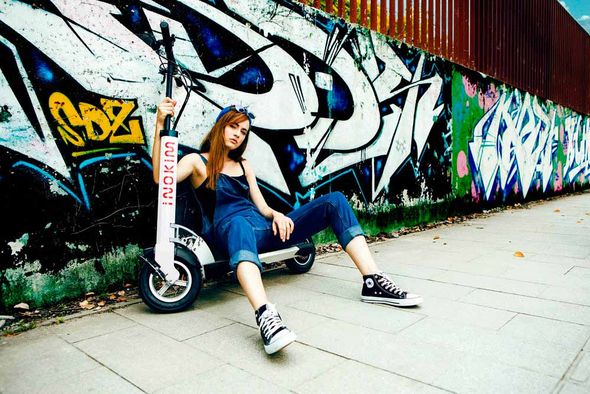 Range: Around 60 miles
Motor: 800 watt
Top speed: 29 mph
Charge time: 7 hours
Price: Around £1,500
Check our review of the Inokim Ox electric scooter
Best for range and speed, the Ox is our top rated e-scooter!
Find the perfect model in adult electric scooters
Cheap to run – plugin at home to recharge batteries
Low maintenance costs – annual servicing is recommended, especially on more expensive models designed to last many years
Storage/parking – simple handlebar folds up mechanism allows for secure storing
Avoid getting hot and sweaty at your destination – this is an excellent benefit for those who commute
Improved mobility for those with specific health issues
Low carbon footprint – zero emissions make all electric scooters cheap to run
Cruise control on long straights for a relaxing feeling
Drawbacks of a scooter
Weather dependent – you will get wet some days, which is a nag if you're going off to work. However, they are generally easy to carry onto public transport or put in the boot of a car
Distance – modern scooters can travel a long way and range from 6 to 60 miles, depending on how much you spend
Steep hills – any scooter that is less than 500 Watts is going to struggle with medium to steep slopes. If you live in a hilly area or plan to use your scooter off-road, consider at least 1,000 Watt powered motors
What kind of performance do I need?
Make performance a top priority; specifically, speed, power and range.
Electric scooters speed
If you are considering your first ever electric scooter and haven't ridden before, have a look into one of the entry-level models.
Of course, you'll need to think about your local area and if there are lots of hills. Some e-scoots speed up to 50 MPH and blast up any steep incline. But think about what you need and buy accordingly.
City use
If you are mainly scooting around the town, a medium to the low-level scooter that travels 15-20 MPH is usually a good fit. That's fine if you're in London that is largely flat in the city. But cities like Bristol and Bath have some steep inclines that needs a bit more power.
Surface types is another consideration. Even around your local town, there is a range of surfaces your new scooter must endure. Tarmac to asphalt is pretty manageable for most cheap electric scooters. But if you're planning commutes, extended use or off-road use, look for more power and grunt.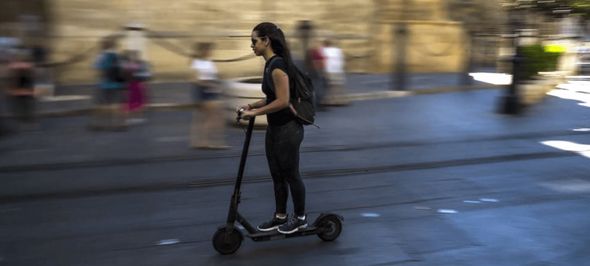 How much power does my new e-scooter need?
Always get a bit more than you think you need
Our recommended machine is the Inokim Ox. Amazing speed, power, range and reliability make this a real front runner. See full specification on PureElectric.co.uk
Motors range significantly and tend to be dictated by price.
Low-end push button throttle scooters start with just 250 Watts and go up to 7,000 Watts. Common makes and models tend to range between 500 Watts and 2,500 Watts of scooter power.
Electric motors are built into the rear wheels. High Watt versions will have two engines (usually those with more than 1,000 Watts).
Should I buy a high-powered scooter?
High-power electric motors are an excellent choice for commuting routes that have hills and inclines to go up and down. They're a good fit when travelling longer distances, especially on smoother tarmacked surfaces that allow you to get up to full speeds. Premium models tend to have better water resistance, controlled accelerators (rather than push button throttle) and reduced braking distance.
Tip – it is preferably to buy a scooter with more power than you need. The alternative is an under-powered motor that can't meet your needs or expectations. If you end up buying a scooter that's not up to the job, you'll be back in the car or on public transport before you know it.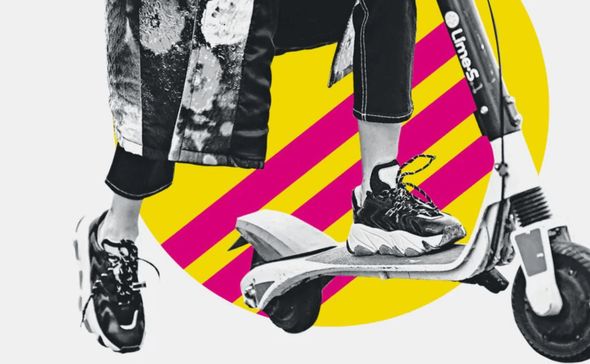 What is the ideal range for a scooter?
Know the distance you will be travelling on your electric scooter. For long commutes, you will need an e-scooter that is up to the task. That usually means a higher Watt motor and a bigger battery life.
Note, a bigger battery is more substantial and will increase 'on the road' costs. However, an e-scooter will save you money on your commutes, at least in the long run.
The trick is to understand requirements – if your scooter is for weekend fun or blasts around the neighbourhood, a 500 Watt scooter is going to meet your needs.
Battery charging
Often overlooked by newcomer scooter enthusiasts – If your new scooter is in for daily use, buy scooter bike that charges quickly. Some of the best get a full recharge in under 4 hours.
If you are using your e-scooter a couple of times a week or just on the weekend, a slower charging battery is likely to work well.
Tips on battery life and power output
Manufacturer guidelines tend to be inaccurate, often by as much as 25%. Remember this before you make a purchase
Consider your variables. It includes your body weight, rucksacks or work equipment, the terrain you'll be riding on, hills/inclines and of course, max speed of your electric scooter.
Are all scooters comfortable to ride? Comfort and confidence
It is vital to enjoying riding your electric scooter. Having a good time goes hand in hand with riding confidence.
The ideal ride includes:
Minimal shakes and vibrations (usually from the handlebars).
No hand or wrists aches after a ride.
The natural, healthy riding position.
A scooter that gives you confidence supports a healthy physical and emotional experience.
The next section of this electric scooter guide discusses the elements that support your riding comfort.
Wheels
The tyres and wheels are the only scooter parts in contact with the ground. They need to provide traction in all weather conditions and compensate for difficult terrains like potholes, changes in asphalt and road markings.
Wheel types
Solid versus air-filled wheels
Air-filled wheels offer some additional benefits compared to solids. Just like the tyres on a car or motorcycle, inflation absorbs a lot of bumps and undulations while you ride. Air-filled tyres also tend to handle better under challenging conditions like slippery or harsh gravel surfaces.
The downside to air-filled wheels is, of course, punctures. But, don't let a potential flat tyre deter your decision. There is a range of quick puncture repair kits available including an instant foam blast repair kit that's enough to get you to your destination. Here is one on Amazon.
Solid tyres are not prone to punctures, but they do not offer the same comfort or protection as air-filled with riding comfort around 70% better.
Solid wheeled scooters absorb all the bumps, humps, and holes of the surface you are riding. They send shocks and vibration through the frame up into the handlebars. However, you do not have the associated maintenance costs that come with tyre replacement and potential punctures.
Deciding on wheel type
Once more, it comes down use – if you are commuting to work and travelling a longer distance, air-filled wheels are usually the way to go.
Do I need a machine with suspension and absorption?
If you opt for an air-fill wheeled scooter, sophisticated front and rear suspension is not such a priority. Pro max speed performance e-scooters offer hydraulic multi shock absorbers that are a little too fancy for work commutes.
When trips to work lead to tricky riding surfaces, a combo of air-filled tyres and decent suspension is going to help.
Scooter manufacturers offer front and rear suspension set-ups on either one or both wheels.
The two-wheeled suspension comes at a price but offers more comfort.
If you are using your scooter for commutes etc., we suggest buying an e-scoot that provides at least one-wheel suspension.
Is size and weight important when choosing a model? 
Scooter size plays a crucial role in ride comfort and makes the difference between holding on too tightly that can cause hand, wrist or neck aches even during cruise control riding.
The trick with scooter ride comfort is self-confidence.
Having the right size scooter for your body height and mass will make a real difference.
Build and frame – can you imagine enjoying a ride on a scooter that was too big or heavy? Or riding a small scoot that causes you to morph your body shape.
These are all no, no's when it comes to choice.
Also, check out desk (foot board) size to make sure both of your feet (with shoes on) are going to fit onboard.
Weight – an enjoyable ride to work is ideal but less so if you need to lug an overly burdensome scooter up a few flights of stairs once you get to work.
Try to think about usage and storage.
Quick scooter size guide
Average 500-1000 Watt scooters weigh in up to 25 pounds or 12 Kilos
Performance e-scooters can weight more than 45 pounds or 20 Kilos (depending on optional components and gear extras, some are even heavier!)
What are the best ways to ride safely?
Brakes
Brake quality is relative to the electric power motor size.
For lower Watt scooters, you can find a range of brake types including electric, foot brakes (that's where you stand on the rear wheel guard to slow down), drum brakes (cable controlled with a lever on the handlebars) and hydraulic disc brakes.
Drum brakes function with cables that stretch and fray over time, so consider potential maintenance costs.
Hydraulic disc brakes are usually the way to go and offer effective stopping. Disc brakes also provide reasonable stopping power in wet conditions, unlike drum and foot brakes.
Good brakes are essential for any electric scooter, and we suggest hydraulic, especially if you commute.
Crash helmet
As UK laws evolve over the use of e-scooters, helmets will become mandatory. We suggest helmets that meet standard EN1078 (cycle helmet standards). If you ride a pro-scooter, a full crash helmet is suitable.
See, Highways for London Highway Code4 for further guidance:
Consider proper elbow and knee pads too. Wearing proper safety gear on a work commute is strongly recommended, especially in wet conditions.
LED Lights
Some adult models include LED lights as part of design. Consider if you'll be riding when it is dark and visibility is reduced. Should your new electric scooter not include lighting consider fit on applications. 
What are general prices of a UK electric scooter?
E-scooter industry is no exception to the rule that you get what you pay for. Build quality, components, suspension, air-filled wheels and diverse riding adjustments all come at a price.
See Pure Electric for the latest prices and offers on a full range of scoots. 
In the world of electric scooters, those that provide excellent speed, best reliability, range, ride comfort and safety come with the higher-priced models.
Most electric scooters priced under £300 are unlikely to deliver the criterion listed here. In contrast, a £1,000 scooter usually offers a sturdy built and assembly, useful components and a longer-lasting product that meets your needs.
With significant investments of £1,000 or more, it is good to test the product first for yourself and ensure it provides the experience and features you were expecting.
Ultimately, riding an e-scooter is about feeling confident and competent while you drive it. The review guides on Scooters Electric can hopefully help you make an informed choice before you commit to a new, eco-friendly mode of transport.