Segway Ninebot ES2
Review of the ES2 Ninebot adult power scooter by Segway.
This electric scooter works well on flat road surfaces that are likely to be local to where you live.
Big hills and steep inclines can be difficult for the 300 Watt motor.
Check out our review to see if the Ninebot ES2 has the clout to get you from A to B.
It is one of the cheaper higher-spec kick scooters on the market which makes it a popular model.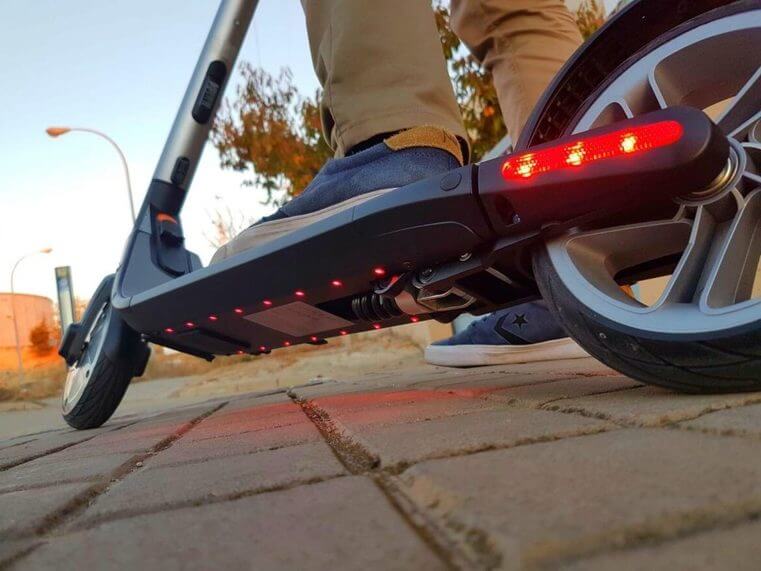 Model NO.
Segway Ninebot ES2
Range Per Charge:
25 Km or 16 miles
Range
45 Km with extra battery
Charging Time
Approx. 3.5 hrs
Market
Adults and teenagers
Service
Service Network All Over The World
Specification
102*43*113 cm
Origin
Bedford, Hampshire and China
Where is this scooter available to buy?
You can purchase the Segway ES2 at several retailers throughout the UK. You also have the option of ordering it online through multiple sites, including Amazon, and the Segway Official Store.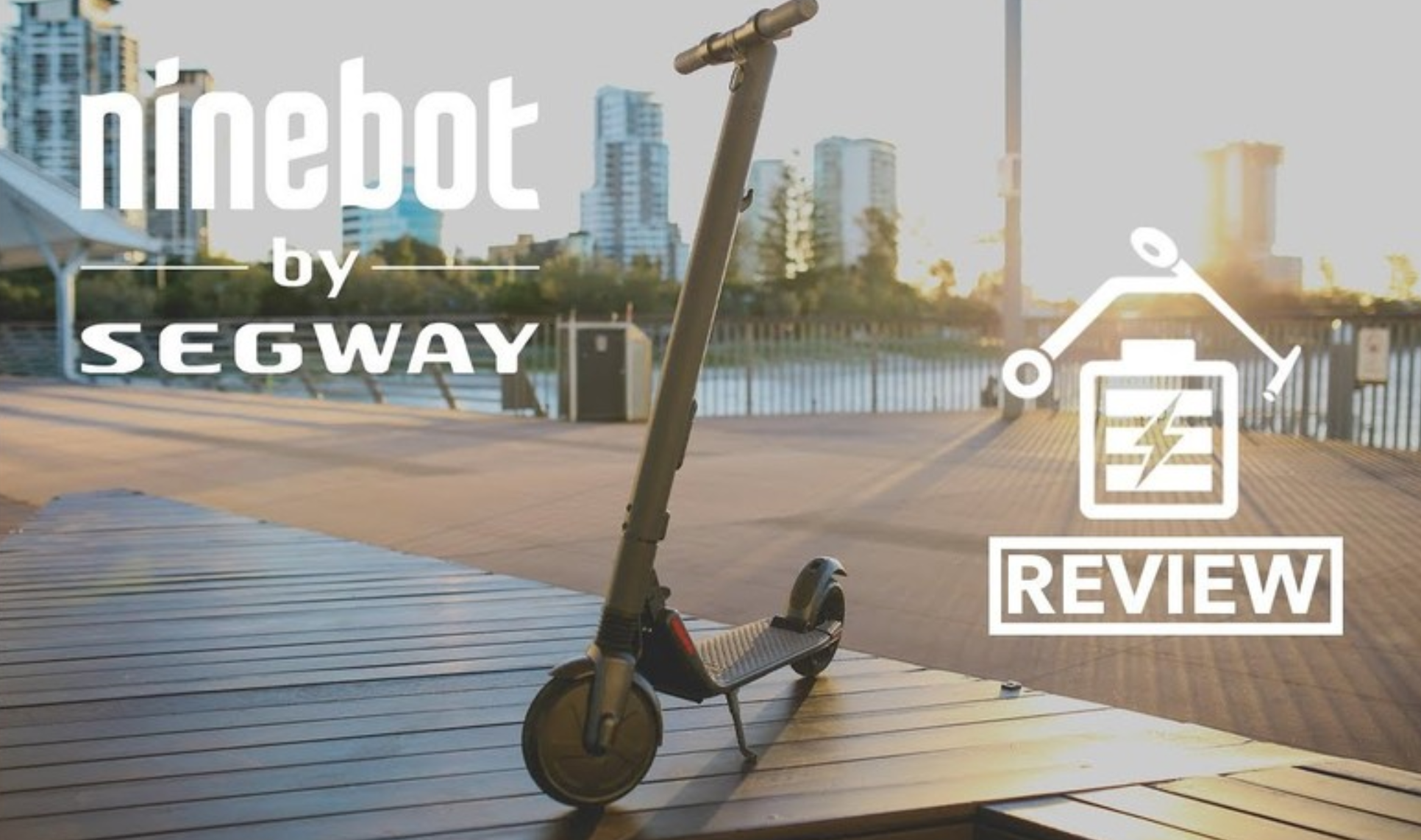 Ninebot's ES2 model electric scooter struggles on significant inclines. In a city like Bristol with plenty of hills, it will struggle to climb.
Of comparative scooters it is one of the slowest tested but it's also less expensive. 
Hill test – 200 ft incline of 10% grade yielded over 35 seconds to climb (average rider weight of 160 lb)
+ FOR
The motor is very quiet
Smooth wheels make for an enjoyable ride, even when you hit cracks and bumps in the road.
Dual suspension system ensures a safe and smooth ride.
Equipped with one of the best braking systems among electric scooters.
Added safety feature that allows you to lock your scooter using the Ninebot app. If someone tries to move it, you'll be notified through the app.
Availability is limited now as Pure Electric don't have any stock. Amazon has the keenest price and delivers in a few days.
– AGAINST
Acceleration is a little sluggish, particularly when compared to similar models (that tend to be more expensive).
It struggles to climb hills, making it almost useless in a city with plenty of hills.
Average range of 15.5 miles (25 km) doesn't allow you to go very far before you'll have to charge it.
Replacing the tyres is difficult and requires completely disassembling the front-wheel motor.
How much delivered to my home?
The average price of the Ninebot ES2 is around £449. However, a quick look around the internet shows that you can find it for as little as £389.99. Always look around for the best deal before making your purchase.
This price point puts the ES2 as one of the cheapest for its electric motor, features and ride enjoyment. 
What are the design features and specifications?
The Ninebot ES2 was designed to be stylish with a slightly minimalist vibe and actually won the 2018 IF Design Award for the Sports/ Outdoors/ Bicycles category.
The designers went out of the way to give it a sleek look. In fact, there is only one wire visible.  Available in both silver and black, it is gender neutral and works for all ages.
The small handlebars add to the minimalist look. Despite the handlebar size, the cockpit features an LED screen that provides you with all types of pertinent information.
Unfortunately, it can be hard to see the battery power and speed when in direct sunlight. The power mode icon is also difficult to see most of the time.
Perhaps one of the coolest design features of the ES2 involves the customisation LED lights. In addition to changing the colour, you can also change the flash pattern. To do this, you'll need to download the app that connects to the scooter. From there, the lights can be easily controlled by quick-pressing the power button after the scooter has been turned on.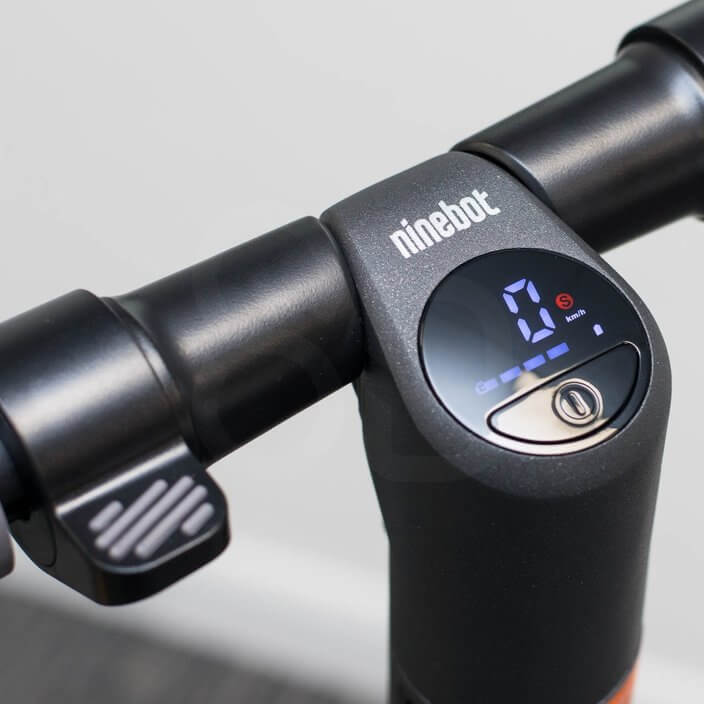 LED display is tricky to read in bright sunlight and whilst you are at speed. It's a design flaw that also makes the power icon too small.
What about battery life and scooting range?
On a full charge, Segway reports the ES2 can travel 25 km (15.5 miles).
However, multiple owners report its range is closer to 14.4 km (9 miles), which really isn't all that far.
On the bright side, you can go from 0 to fully charged in just 3.5 hours, which is impressive for an electric scooter. Depending on how long your commute is, you may have to charge it daily. Speaking of charging, you'll have to remember to bring the separate charger along with you.
You do have the option of purchasing a 2nd battery to attach to your ES2. This allows for a longer range, but it also doubles your charge time to seven hours. Of course, with an average price of £125.00, the battery increases your overall costs.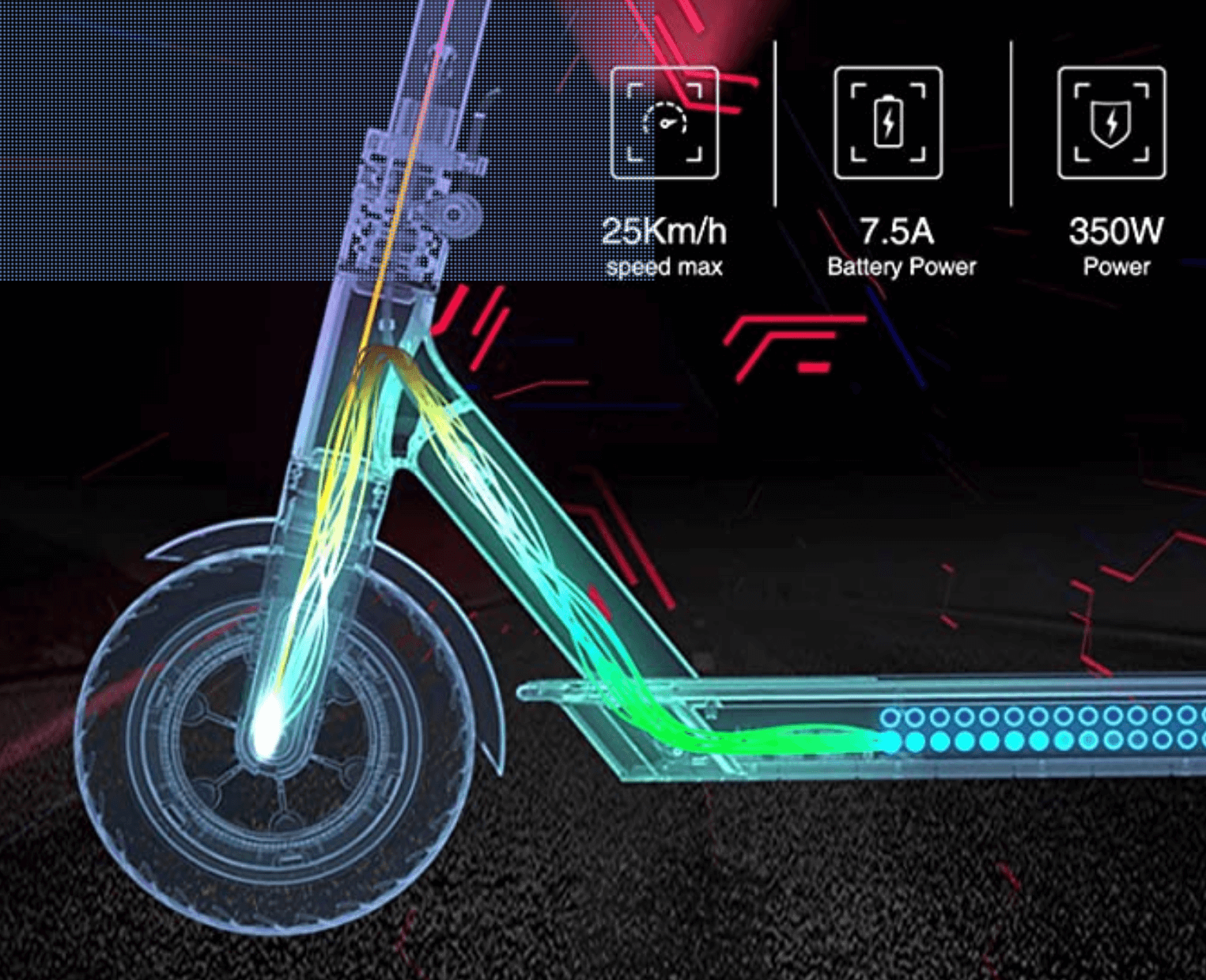 Charge time is just 3.5 hours to max – making it super quick
Range from a full charge is maximum 25 km or 15 miles
Is the scooter easy to pick up, carry around and store safely? 
The Segway ES2 weighs 12.5 kg (27.6 lbs.) and is equipped with a one-click folding system that allows you to carry the scooter in one hand.
When folded, it measures 108 x 43 x 32 cm.
Potential problem for owners:
The scooter is long and the carrying handle is a large diameter tube that may be difficult for anyone with small hands to hold on to. However, it can also be wheeled like a suitcase, which means you don't necessarily have to carry it.
As a bonus, it should easily fit under your bed or office desk, making storage simple.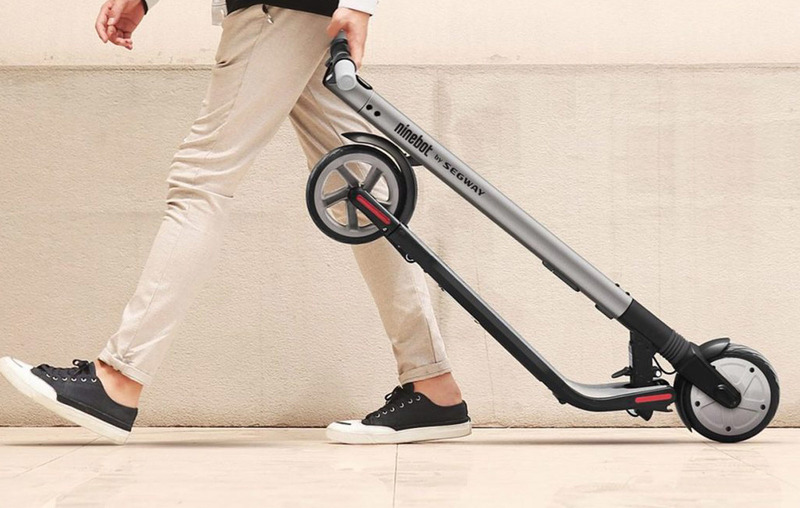 How about ride and enjoyment? Is it comfortable and fun?
The Ninebot ES2 is known for a smooth ride, likely due to its solid rubber tyres. However, those same tyres provide poor traction.
There are three speed modes available, including limit speed, which allows you to control your top speed at any given time and is particularly useful in areas crowded with pedestrians and cars. (It works like cruise control in a vehicle.) 
Normal speed will allow you to reach its top speed.
Sport also allows you to go the maximum speed, while also offering added power and greater acceleration.
Speaking of speed, the Ninebot ES2 has a max speed of 25 km/h (15.5 mph), which means it is definitely not the fastest electric scooter on the market, but it's fast enough to get you around town. The ES2 has a 300W power hub motor, which allows for better acceleration than many other lightweight scooters, but is still somewhat sluggish.
Is the Ninebot ES2 a good buy or not?
Though the ES2 has a lot going for it, including a sleek design and great features, such as cruise control, it also lacks in several categories. For example, its hill climbing power is minimal at best and its travel radius is very limited. If you live in a city with few inclines and a short commute, it may be a great option. However, if you'll be using it frequently, the short range may not work for you.
Head to Amazon for up-to-date prices. Overall, it's not a bad little electric scooter, but can only meet the needs of some riders.