Inokim Quick 3 Electric Scooter
Many consider Inokim to be the top manufacturer of electric scooters in the world. To stay on top, they are constantly looking for ways to upgrade their models, whether in terms of design, safety, or ride quality.
The Inokim Quick 3 is one of their most popular models, but is it right for you? Here are our thoughts.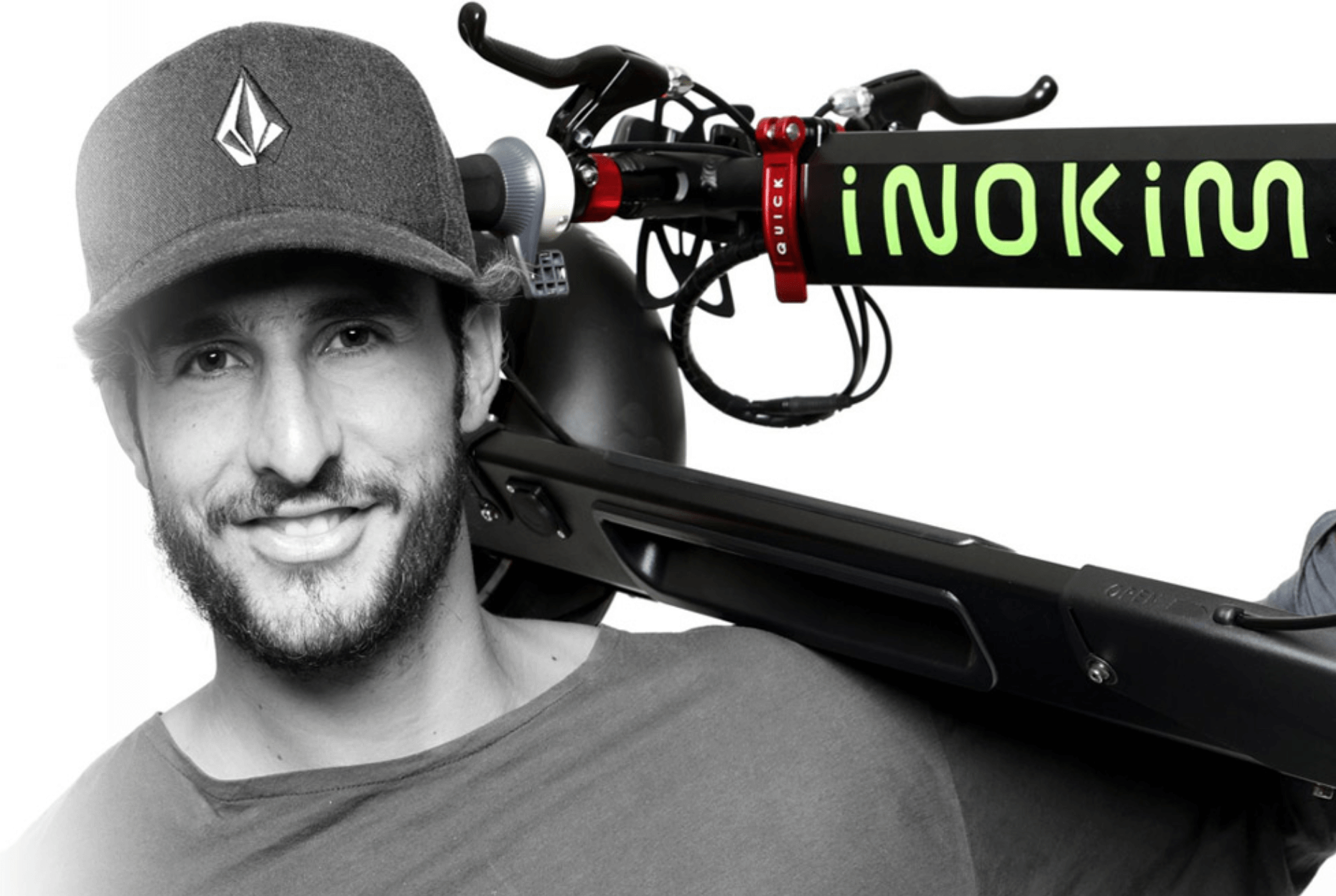 Range Per Charge:
28 miles
Charging Time
Approx. 6.5 hrs
Waterproof Level
IPX4 – water resistant components
Market
Adults and some teenagers
Service
United Kindgom / rest of world
Specification
108 x 25 x 115 cm
Quick 3 Ratings

Riders looking for a more affordable option with comparable specifications, check the Pure Air Pro designed and manufactured by Pure Electric. 
Where can I buy the Quick 3 scooter?
The Quick 3 can be purchased for around £949.99 to £1,399.99, depending on where you choose to buy. You can find the electric scooter at multiple websites, but you should know that many sites are often out of at least one colour.
Pure Electric have the best offers (with superb customer services) at a little under £900. As you'll see, they also offer a handy 'time to pay' feature at zero %.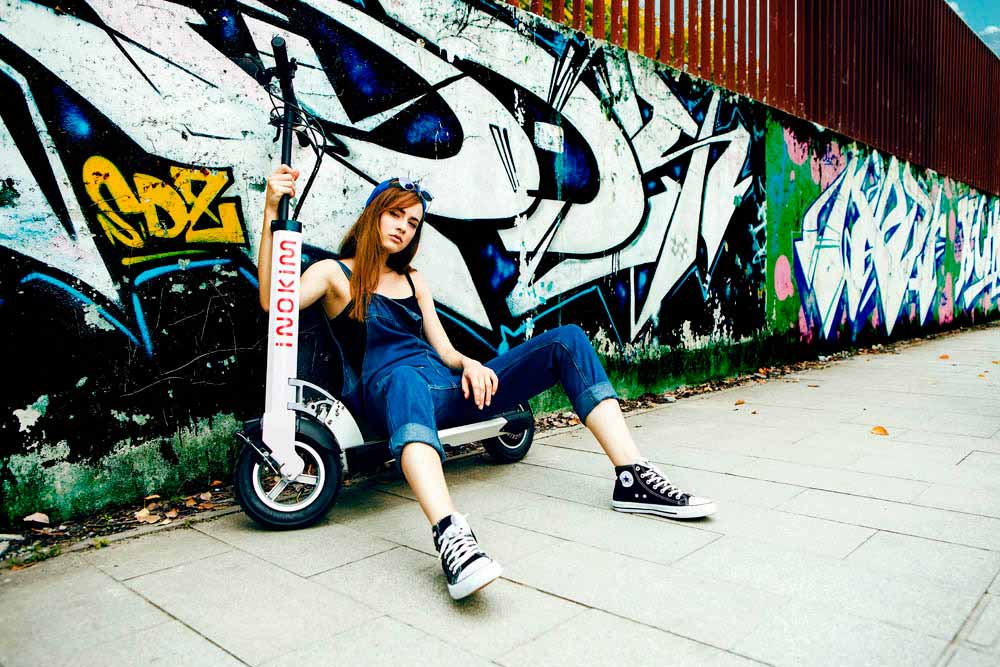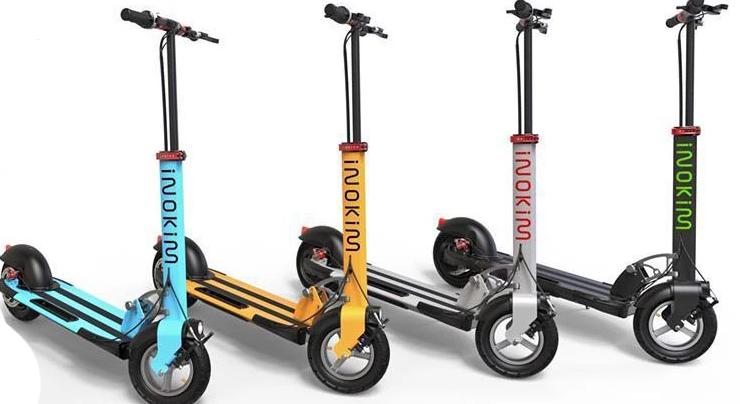 The Quick 3 by Inokim is a well-built scooter. You'll have a hard time finding a cheaper e-scooter that competes. Range, speed and durability all check out.
Affordability is the main problem here. Currently at around £900, it is pricey but in our opinion, worth every single penny. If you can afford to buy, the Quick 3 suits most riders.

Check the scooter first on Pure Electric who offer the cheapest price and time to pay.
Note, Pure Electric provides a useful finance tool allowing you pay for the scooter over six, nine and 12-months. You'll need to buy online and apply for credit.
+ FOR
There are several colours to choose from, which isn't the case with most electric scooters.
It has a maximum capacity of 120 kg.
The Quick 3 has a powerful, yet quiet motor that barely makes a sound.
Extremely well-built.
Fast at almost 20 mph.
– AGAINST
The price is higher than many electric scooters, especially if you don't shop around for the best deal.
With a weight around 16.5 kg, some people may find it too heavy to carry.
How good are the design specs on this e-scooter?
Speaking of colours, Quick 3 is available in several colours (black, white, light blue, and orange) and includes built-in front and rear headlights.
Green is also a colour option, but it is much more difficult to find. Regardless of what colour you select, the Inokim logo will be prominently displayed, so everyone will know you are riding one of the best electric scooters on the market.
Although the Quick 3 has a classic design, it does feature a curved handlebar that is longer than those usually found on most electric scooters. This offers improved stability and a more comfortable ride.  In addition, the Inokim Quick 3 is also equipped with 10" pneumatic tyres that give it a more modern look, while also giving you excellent suspension and grip.
Thanks to its water protection rating of IPX4 (resistant to water splashes at all angles), the scooter will retain its good looks for quite a while.
The easy-to-read digital LCD screen allows you to instantly access a variety of information, including current speed, speed mode, battery level, voltage, trip distance, lights, and error status.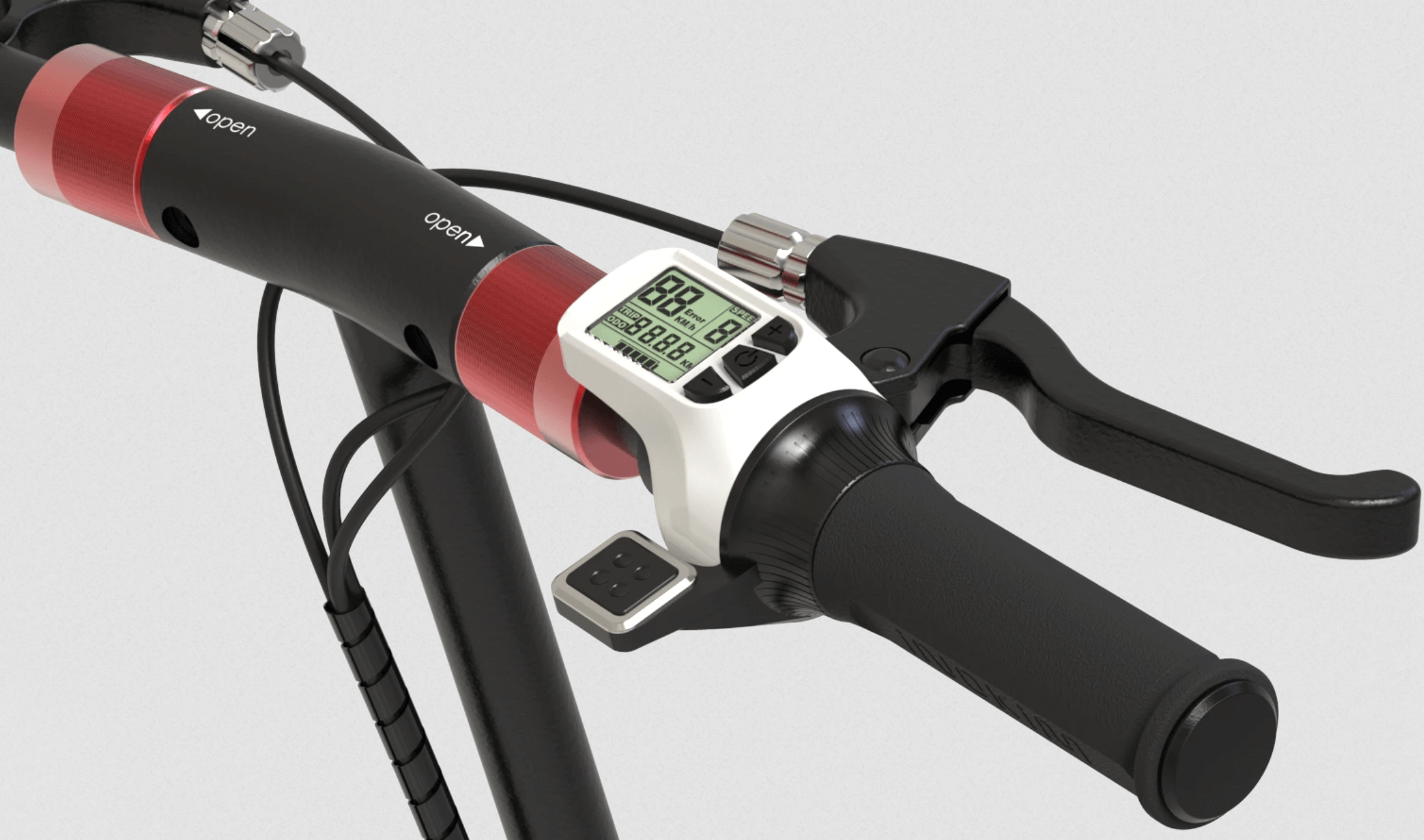 LCD displaying
Speed
Speed modes
Battery level
Volts
Trip distance
Lights
Error motor status
What is the scooter range and battery power?
There are two battery options to choose from. Opting for a 10AH battery and a 36V motor allows you to reach a top speed of 15 mph and a maximum range of 20-24 km. Selecting a 13 AH battery and a 48V LG motor gives you a maximum range of 40-43 km and a top speed of around 18-20 mph. 
To connect the charging cable to an external charger, you will simply plug the included cable to the charging socket, situated on the right, rear side of the deck-board. With either battery, you should be able to go from zero to fully charged in around 6.5 to 7 hours.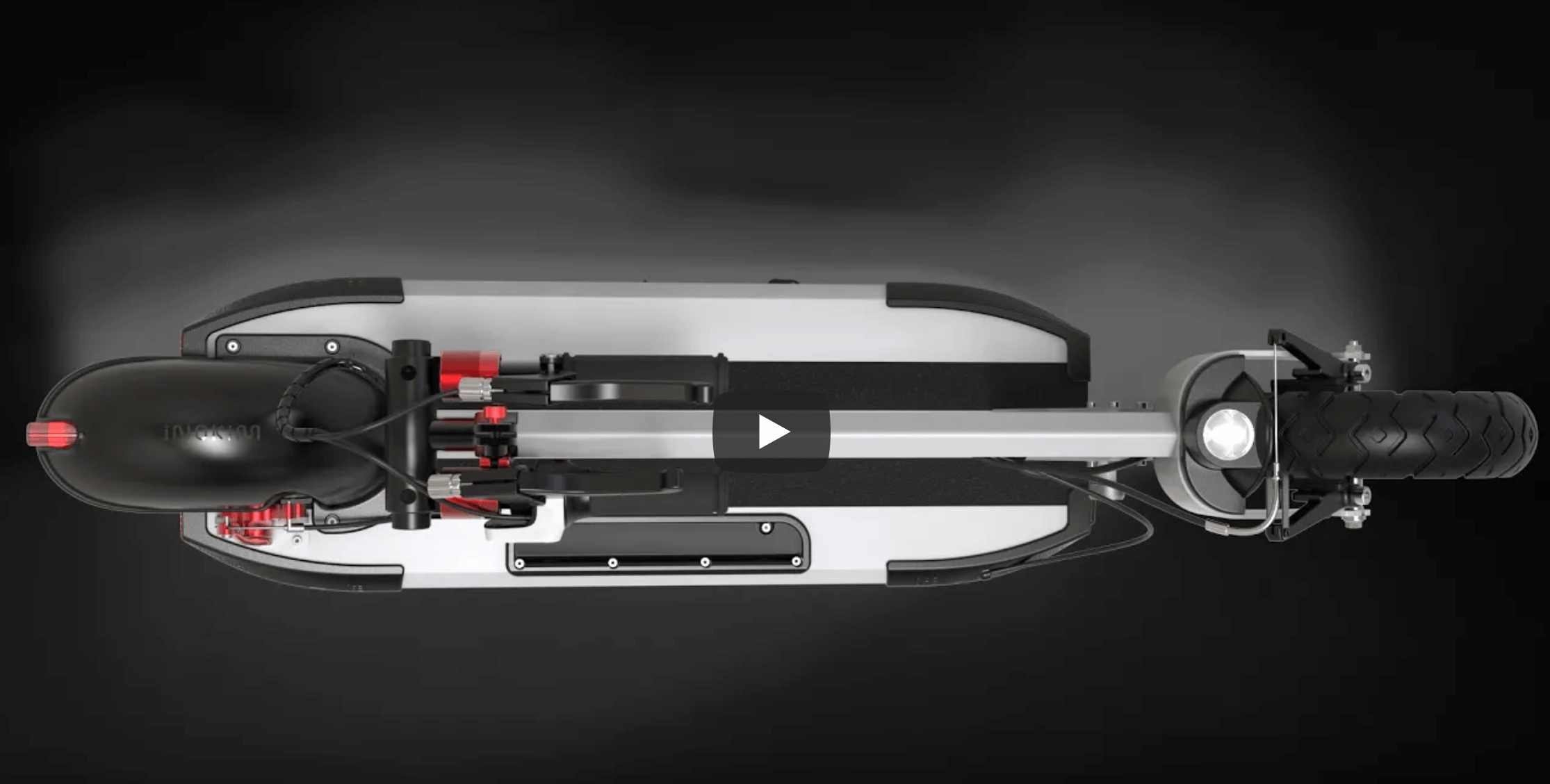 6.5 Hours to full charge 
Battery options available in 10 AH 36 volt and 13 AH 48 volts
Is the Quick-3 scooter easy to fold and store? 
Equipped with a quick folding mechanism, the Quick 3 can be folded down in a mere 2.5 seconds.
Once folded, it measures 108 x 25 x 37 cm and weighs around 16.5 kg. Thanks to the folding handlebar and attached carrying handle, it is truly a compact electric scooter that can be pretty easily transported even through crowded spaces. 
The folding features of this scooter are excellent compared to other models. Forward thinking design makes for another good reason to opt for the Q3 by Inokim.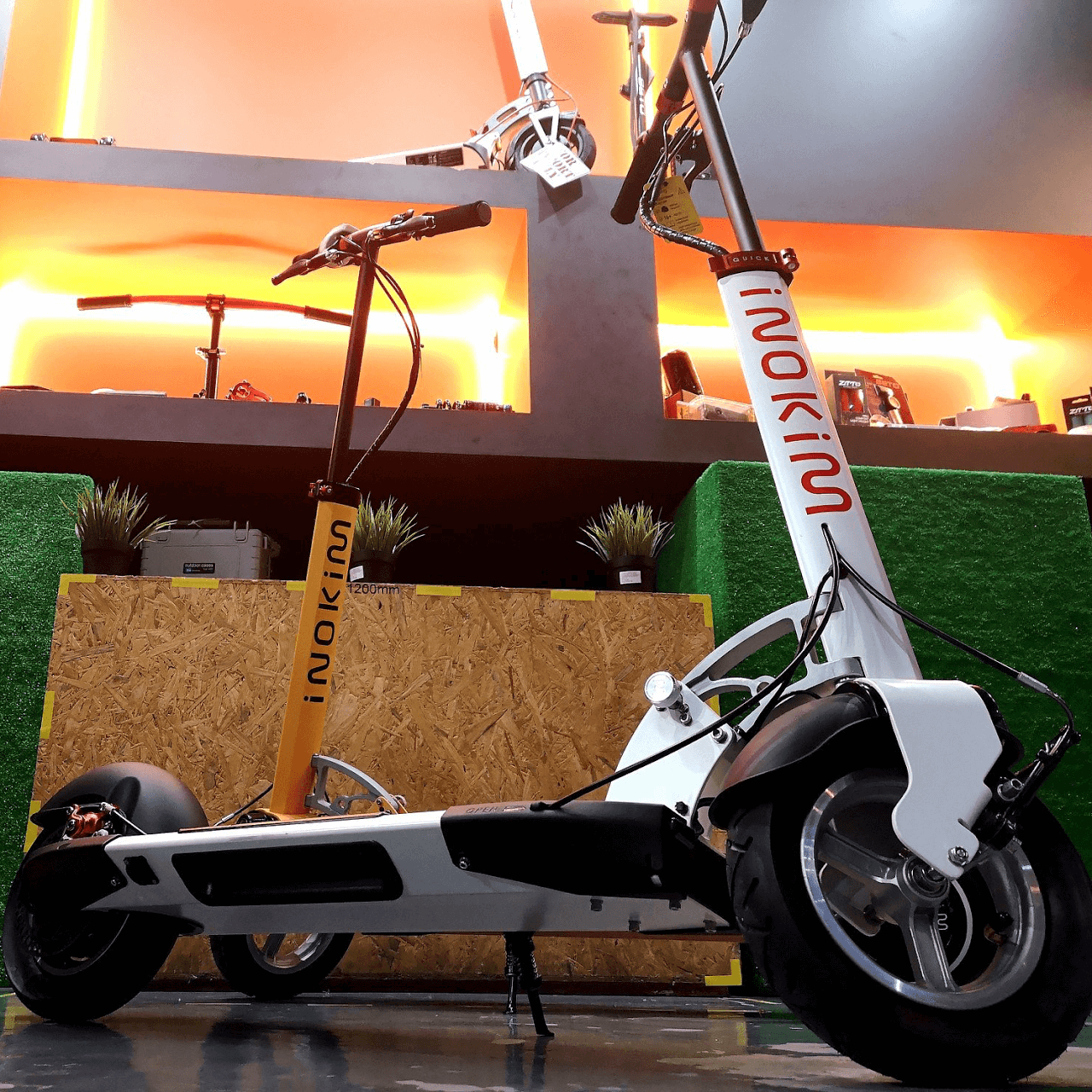 How good is the ride?
Inokim scooters have a well-deserved reputation for providing riders with an enjoyable and safe ride. The throttle button easily located on the right handlebar, making acceleration easy and convenient. In fact, you should easily be able to reach the scooter's top speed of 30 km/h.
The pneumatic tyres are almost certain to provide a safe and comfortable ride, even over potholes and bumps. As an added bonus, they offer better traction on slippery and wet surfaces.
There are three speed modes to choose from, starting with:
Speed mode 1, which only allows a maximum speed of 10 kmh.
Speed mode 2 allows you to reach around 70% of the scooter's top speed.
Speed mode allows you to hit the top speed of 25kmh.
Head to Pure for a better look.
Switching between the modes is easy, thanks to the + and – buttons.
What is Scooters Electrics final verdict? Should I buy?
There is no doubt that the Quick 3 is a bit expensive, but you certainly get your money's worth.
One of the best electric scooters on the market, it'll be hard to find a better option at a lower price. From the battery mileage range to its convenient portability and the pneumatic tyres, the Inokim has it all. Visit PureElectric.co.uk now and check the pricing options on offer.
If you can afford the cost, this is definitely the electric scooter you've been looking for. But, if you can stretch your budget even more, please consider the Inokim Ox – we get so excited about our number one choice.