Choosing the perfect electric scooter for 9 and 10-year-olds
Scooters Electric junior buying guide for parents
Razor Power Core E100 electric scooter for kids is the UK's favourite for children aged 9 or 10.
What 9 or 10 years old wouldn't be thrilled with an electric scooter?
Whether they're used to get back and forth to school or cruise around the neighbourhood, kids in the 9 and10 age group are sure to appreciate an electric scooter of their own.
For children, it offers the opportunity to feel more grown up and have fun, while parents can rest assured that their child is having plenty of outdoor fun. 
Mums and dads can check out our comprehensive kids electric scooter guide that includes reviews of Razor's best e-kick scooters for kids under 15 years old.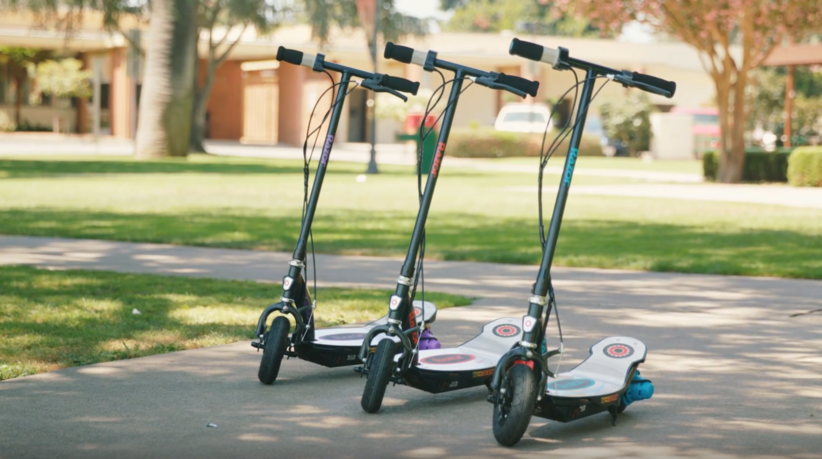 For kids aged 9 to 10 the E100 Power Core is a great choice. With a top speed of 10 mph, long battery life and minimal maintenance, parents and kids love this e-scooter.:
Razor E100 Scooter Rating
Available in a range of colours
Buyers rating
Further details about this escooter on Pure Electric
Razor E100 basic specifications
Age: 8 years and up
Size: 36 x 32.5 x 16 inches  (91 x 82.5 x 40 cm)
Weight: 22 pounds (4.5 kg)
Max speed: 10 mph (16 kph)
Range: 10 miles (16 km)
Max rider weight: 120 lbs.(54.4 kg)
E100's little brother is the Razor electric scooter E90, a bit less speed (better for small children or those lacking self-confidence) and improved battery life.
Note this scooter is not fully water proof. Riding in wet conditions is not recommended as it can damage your child's power scooter.
Our round up of what to consider when looking for the best electric scooter for the 9-year-old and 10 years old age categories. 
Electric Scooters by Age Range
If you have decided that it is time to get your son or daughter their own power scooter, you will want to pay close attention to the manufacturer's suggested age range when choosing which one to buy.
The suggested age range should be listed in the electric scooter's description if you are searching online. If you are making your purchase in-store, the age range is clearly labelled on the outside of the box. If you cannot find this information, ask a store associate for help or do a quick Google search to find the answer.
Each electric scooter's specifications and design depend on the average 9 and 10-year-old's abilities, self-confidence and size.
While you may be tempted to choose one for a slightly older child, this increases the risk of accidents and crashes.
Child size versus scooter size
There is no single electric scooter that is just the right size for 9 and 10-year-olds. Instead, it will depend on the child's height and weight. If your child is smaller or bigger than average, your best options is to look for one with an adjustable handlebar, measuring between 63 cm and 95 cm. It should work for almost any child in this age range, fitting them comfortably for the time being and giving them room to grow.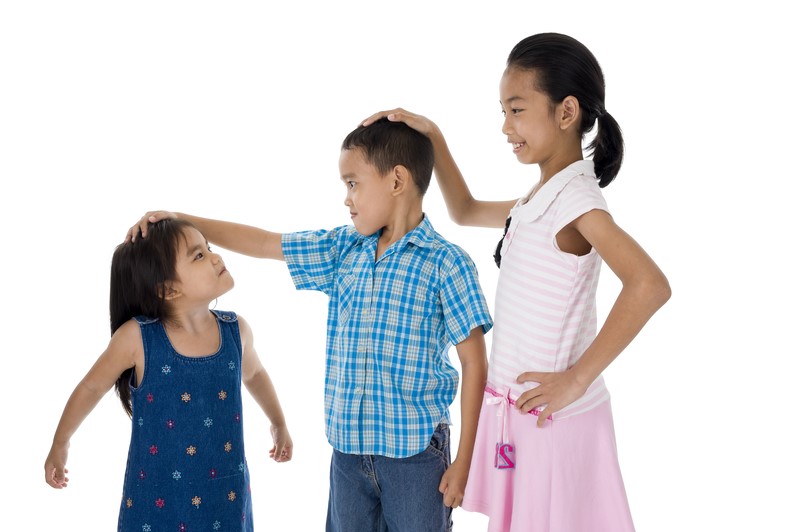 The E100's top speed is 10 MPH which makes this a nippy scooter for 9 and 10-year-old children.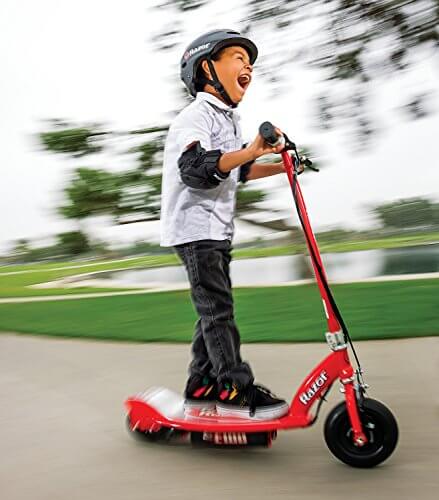 Scooter Range
How long can your child ride before a flat battery?
Range refers to how far an electric scooter will go or how long it can go before it needs to be recharged.
This age group will appreciate an electric scooter that allows for plenty of ride time, whether they are going for a ride around the neighbourhood or using it to get to and from school.
Around 60 to 80 minutes of continuous ride time or a distance of 9.6 km (6 miles) should be enough to satisfy most 9 and 10-year-olds.
Child weight and scooter handling
A child's ability to safely handle an electric scooter is mainly dependent on the scooter's weight. Anything too heavy, maybe too much for him or her. Manufacturers and electric scooter enthusiasts suggest staying around 13 kg for the average-sized 9 and 10-year-old.
If your child is using their scooter to get back and forth to school or a friend's house, it should also be light enough for them to carry a short distance if necessary.
Top Speeds
All parents want to know that their child's new scooter is safe and not too fast
Most 9 and 10-year-old children feel the need for speed.
Of course, parents tend to prefer something a tad slower. A top speed of 10 mph appears to be ideal for this age group. It offers just enough speed to thrill riders, but not enough speed that it has the potential to be dangerous.
The Razor E100 is nippy. Acceleration is significant, particularly so when your child first tries out their new ride. Be cautious and offer plenty of parental support for the first few runs out.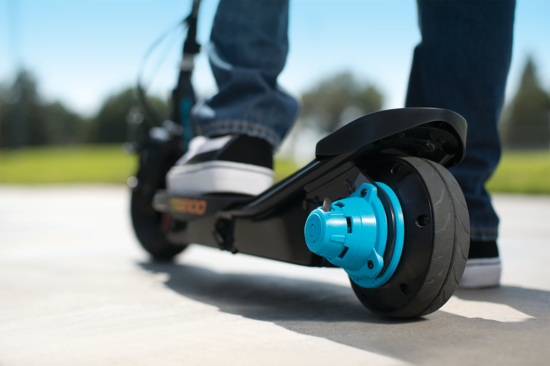 Pick up the scooter with a next day delivery from: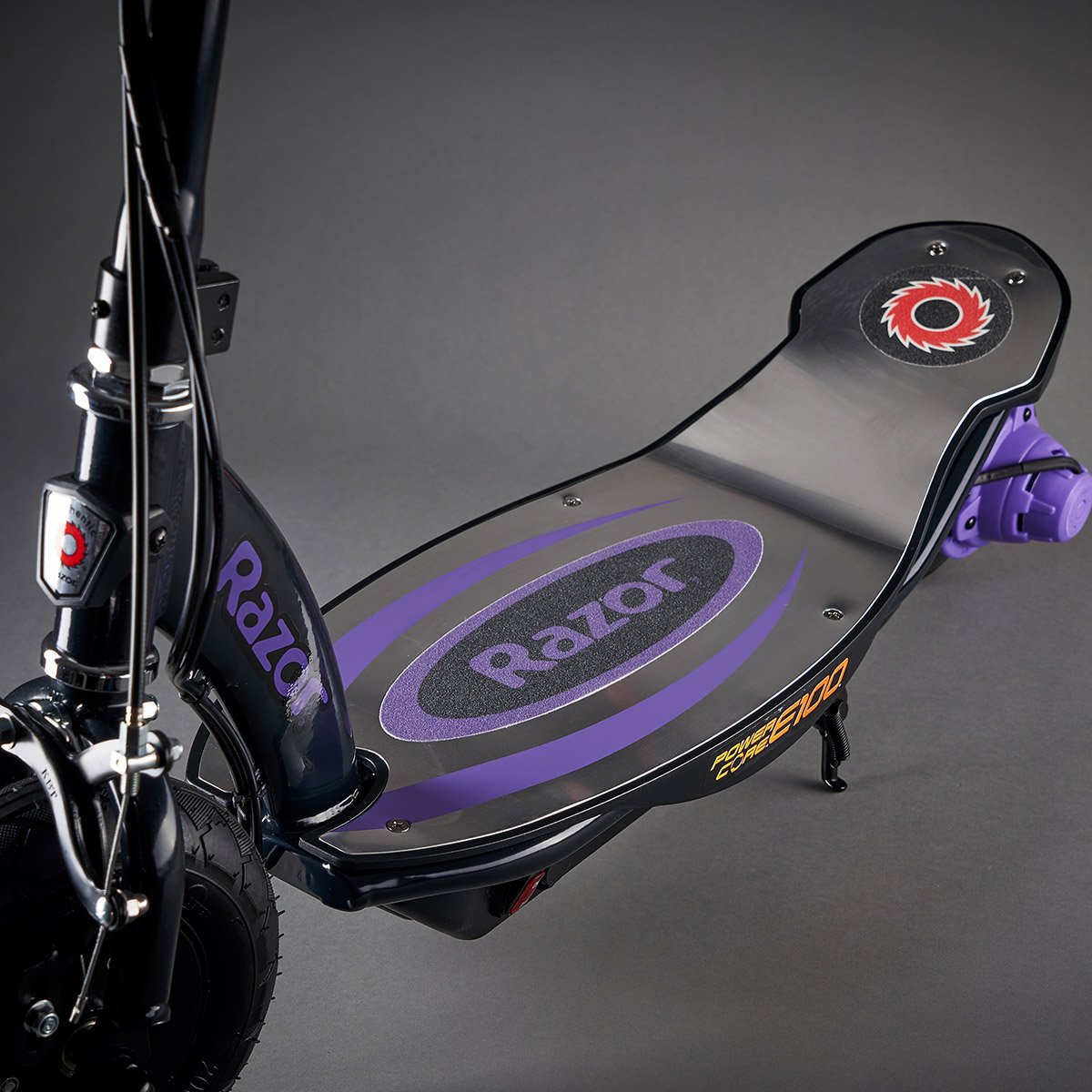 Razor as a leading brand in children's power scooters
Razor is one of the most recognisable names in the world of electric scooters, and there is a good reason. The brand is known for producing high-quality electric scooters at an affordable price.
The Razor E90 was designed with 9 and 10-year-old riders in mind. The E100 has a hand-operated front brake and twist-grip acceleration control that is easy for kids to use while hitting a top speed of 10 mph, which is just fast enough for most kids.
However, it is not so speedy that parents will need to worry. Even better, the handlebar is adjustable, so it can 'grow' with your child.
The Razor E100 is readily available in stores and online and can be found in a variety of cool colours, covering every colour of the rainbow, as well as basic black, and has a range that allows for plenty of time to ride. Girls and boys should have no problem finding just the right colour that fits their style.
Like many other Razor electric scooters for kids, the E100 does not include reflectors or a bell. However, it only takes a matter of minutes to add one or both.
A Word About Scooter Safety
Electric scooters have the potential to be dangerous, especially for younger riders. Parental or adult supervision should always be provided when a 9 or 10-year-old is riding an electric scooter. In addition, an approved helmet should be worn to adequately protect the rider's head in case of a fall or crash. On a final note, kids electric scooters are designed for use on driveways, parks, and pavements.